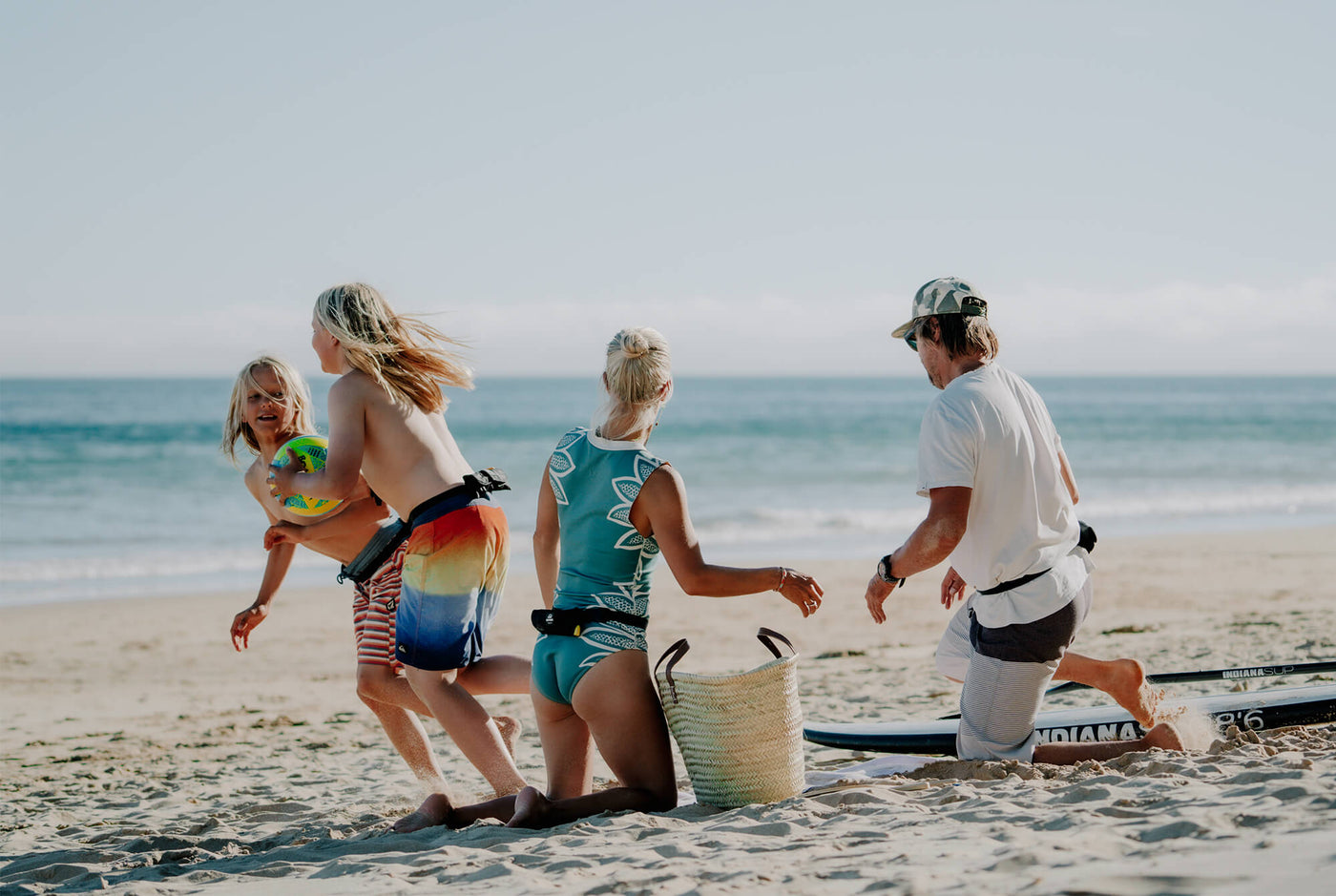 MORE FREEDOM & WATER SAFETY FOR THE WHOLE FAMILY
Family time by the water is wonderful!
Restube ensures more freedom and safety for you and your loved ones on and in the water. One pull on the trigger is enough and Restube inflates itself into a yellow buoy.
Enjoy a relaxing time around water with Restube!
Stowed in the bag, Restube is so small and robust that you can always carry it with you. It is very easy to use and suitable for all body sizes. Children can use it from 10 years of age.
Our Recommendation for
Recreation & Family
All products for Recreation & Family
"When I'm at the water with my family, we all wear Restube. It's so small that you don't even notice. Restube makes us all feel good and the best part is that the kids love it."

Lea Weber

Mother
"Great idea and easy to use! An absolute plus in safety, especially for swimming in the open sea. I also equipped my children with it, because it is so uncomplicated to use! Just try it out in the pool!"

Marc Vogt

Firefighter & Father
"Super functional, easy to use and reusable. Since we are often out on the water and my older daughter also likes to swim, we bought the buoys. My daughter prefers Restube much more than the sailing vest that she usually had to use. It doesn't take up much space, doesn't interfere with swimming and is also ideal for SUP paddling."

Roland Mueller
Frequently asked questions
When you need a boost for yourself or others, pull the trigger. The sealed CO2 cartridge is pierced and fills the buoy in seconds. If you lean over the Restube buoy, it will lift your head out of the water. You can also wave the buoy to attract attention.
Yes, by replacing the CO2 cartridge, Restube is immediately ready for use again.
If you lean over the buoy, Restube lifts your airways – in other words, your head up to your mouth opening – out of the water. The part from the head to the mouth is about the same weight for most people. That means it is independent of the height or weight of the user. For more comfort through more buoyancy, Restube active or extreme is recommended.
The idea of Restube came to founder Christopher Fuhrhop after a difficult situation in the water. From the University of Karlsruhe (KIT) he developed the idea up to the prototype and piece by piece his own production was set up in cooperation with experienced production partners in Karlsruhe. Function and the highest quality are priority factors without losing sight of sustainability.