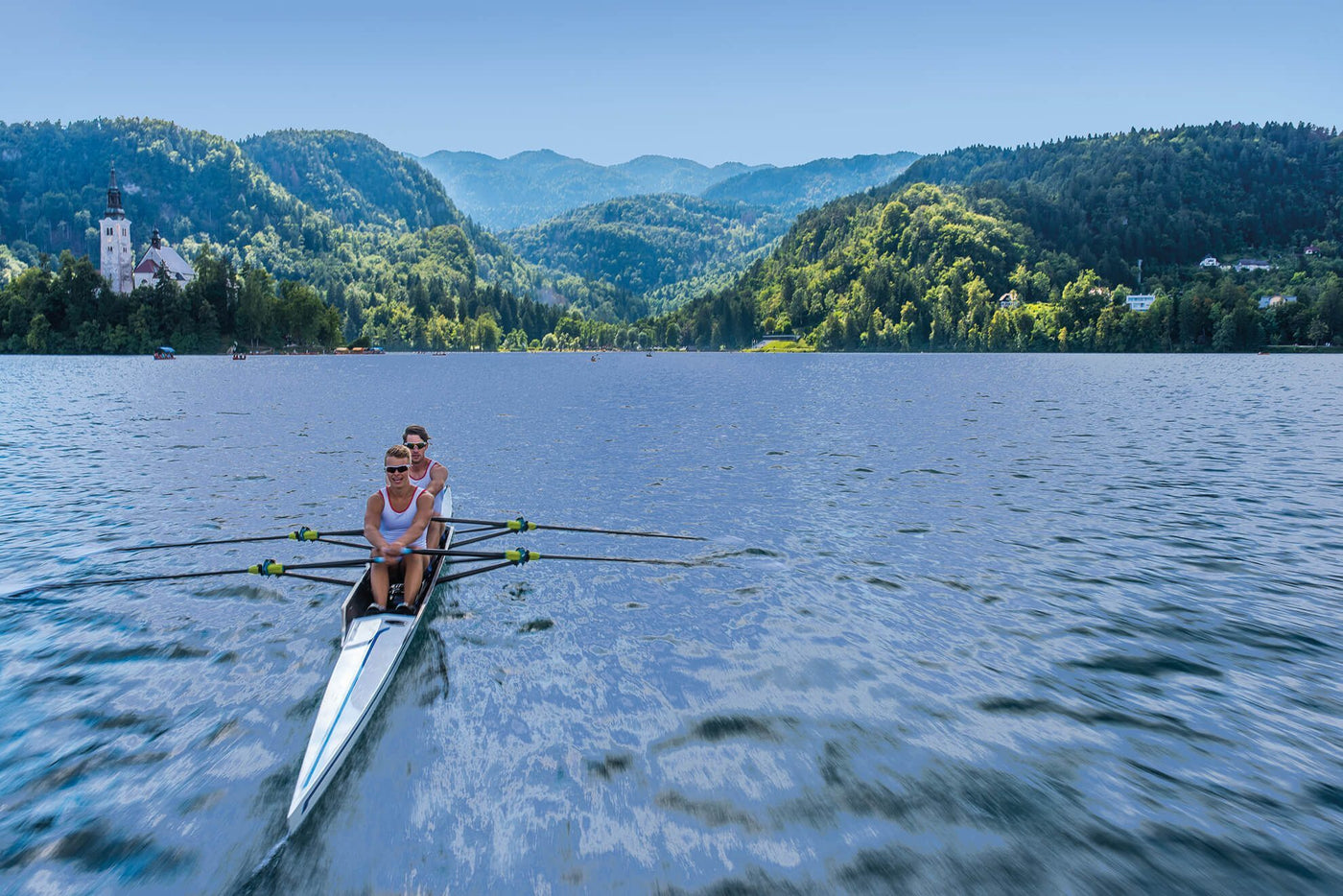 MORE FREEDOM & WATER SAFETY FOR ROWING
Rowing is a wonderful water sport, whether
you are doing it on a competitiv basis or very relaxed. A whole series of very different movements have to be synchronized with one another, which makes rowing technically very demanding. With Restube around your waist you have full freedom and focus on your physical effort.
If you need additional
buoyancy because you fall into the water and can't make it back into the narrow boat right away, Restube inflates within seconds with just one pull on the trigger. You can also pass the buoy on to others or use it to draw attention to yourself. With Restube you can concentrate fully on your movements.
Our Recommendation for
Rowing
"I looked for a suitable security product for a long time and then finally found Restube. It's brilliant!"

Sven Bähr
'"Something unforeseen can always happen on the water. It is very comforting to have Restube with you!"

Johanna Werner
"Perfect product! It does exactly what it says on the tin. You can also use the Restube without a CO2 cartridge by blowing it up with your mouth."

Simone Paulsen
Frequently asked questions
When you need a boost for yourself or others, pull the trigger. The sealed CO2 cartridge is pierced and fills the buoy in seconds. If you lean over the Restube buoy, it will lift your head out of the water. You can also wave the buoy to attract attention.
Yes, by replacing the CO2 cartridge, Restube is immediately ready for use again.
If you lean over the buoy, Restube lifts your airways – in other words, your head up to your mouth opening – out of the water. The part from the head to the mouth is about the same weight for most people. That means it is independent of the height or weight of the user. For more comfort through more buoyancy, Restube active or extreme is recommended.
The idea of Restube came to founder Christopher Fuhrhop after a difficult situation in the water. From the University of Karlsruhe (KIT) he developed the idea up to the prototype and piece by piece his own production was set up in cooperation with experienced production partners in Karlsruhe. Function and the highest quality are priority factors without losing sight of sustainability.