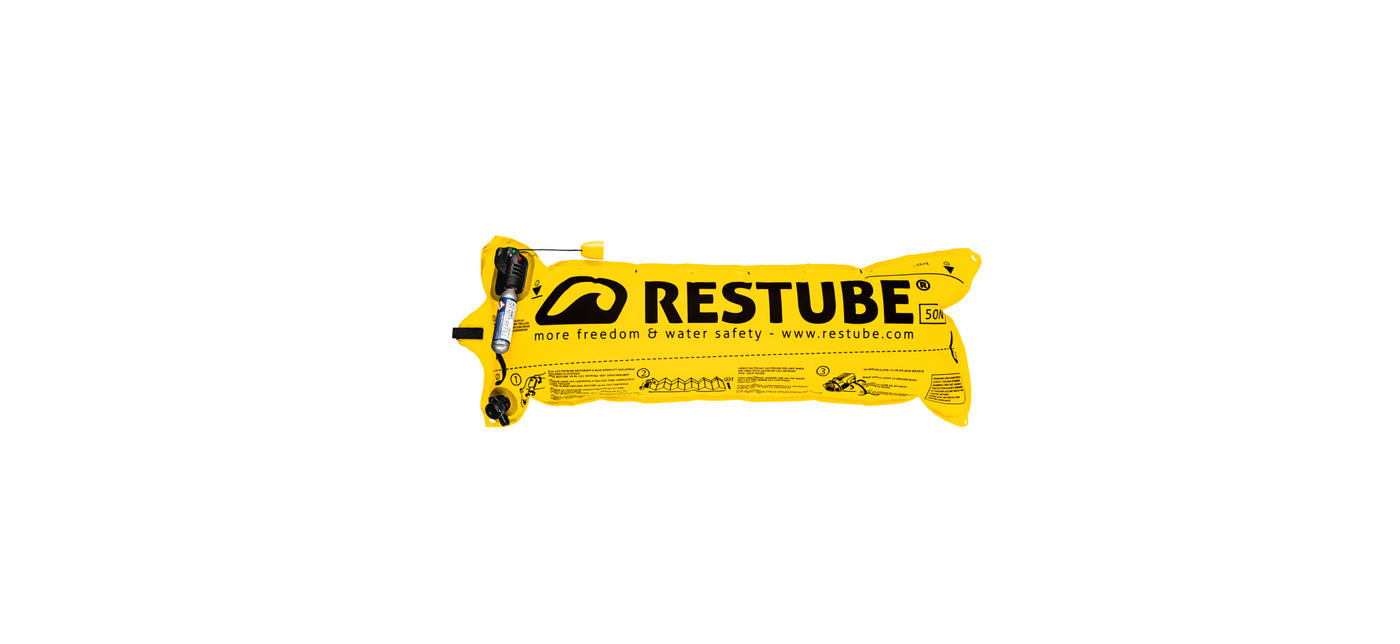 SPECIAL EDITION OF RESTUBE
NOW AVAILABLE AT SANSIBAR
Sansibar, the famous restaurant on Sylt, has recently added Restube basic to the assortment in its own shop. The North Sea is known for stormy gusts, rough waves and strong currents. RESTUBE offers vacationers and athletes more freedom and safety on and in the water. Because RESTUBE gives additional buoyancy in seconds, if needed.
The crossed sabers – the striking trademark of Sansibar – adorn the special edition of Restube basic. For Niklas Seckler, junior manager of Sansibar, Restube is an absolutely worthwhile addition to the Sansibar range, which also includes culinary delicacies, lifestyle products and a textile collection. "The safety of our guests is very important to us. With Restube we offer an absolutely meaningful product that could save lives", says Niklas Seckler.
Nathalie Pohl is not only one of the best open water swimmers in Germany, she is also a long-time friend of the Seckler family on Sylt. Nathalie relies on Restube for swimming – training, competition and even when the young athlete sets a new record. As happened in August when she swam the "Tsugaru Road", a 20-kilometer-long strait between two Japanese islands, as the first German swimmer and fastest European ever. For Nathalie Restube is the perfect security back-up. The compact system has no flow resistance on the body and is weightless in the water.
The special edition of Restube basic is exclusively available in the Sansibar online shop and in the Sansibar stores on Sylt.