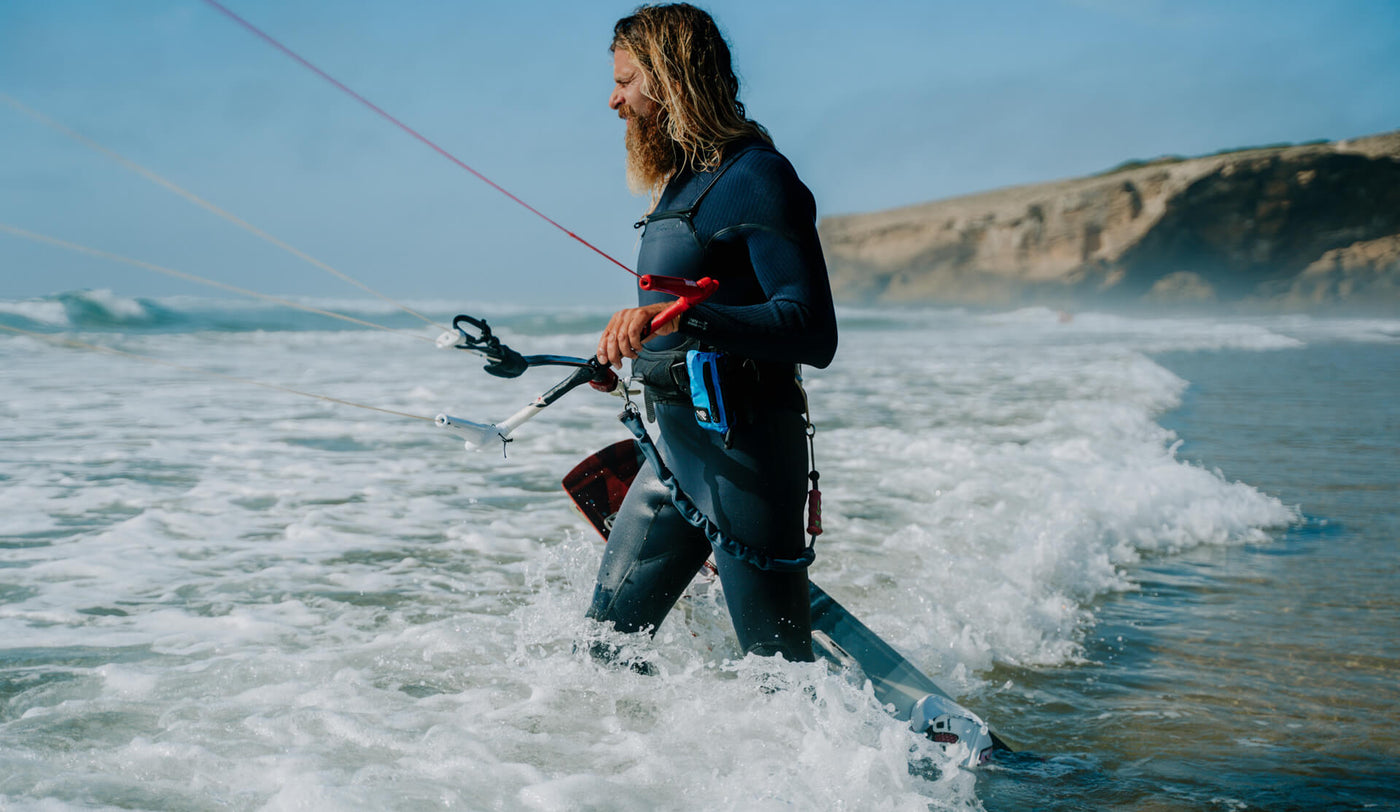 MORE FREEDOM & WATER SAFETY FOR WIND- & KITESURF
Kite-, windsurfing and surfing
mean freedom on the water! But no matter how good the conditions and your own experience level: Weather, wind and water can change quickly and equipment can fail unexpectedly or you can even lose it if, for example, the leash or lines tear.
With Restube on the harness or on the belt
you always have maximum freedom of movement and, in case you need it, additional buoyancy for yourself or others. In addition, the Restube buoy gives you visibility. So you are additionally protected and always have your "peace of mind" with you!
Our Recommendation for
Wind- & Kitesurf
All products for Wind- & Kitesurfing
"As an athlete and role model, the subject of water safety is becoming increasingly important to me. Restube is a tool that makes me feel free and safe when I'm in big waves! And my students also notice how important it is to deal consciously with risk."

Rob Hofmann

Windsurfer
"I have been an enthusiastic kite surfer for years. As a professional athlete, I especially want to feel free when I'm out on the sea alone. Restube gives me my "peace of mind."

Emmanuel Norman

Kite surfer
"As the organizer of the Red Bull Battle of the Sund in Sweden, we decided to make every participant even more secure by wearing Restube."

Mattias Petersson

Red Bull Sweden
"Restube is the best companion on the water, super small and brings so much more security."

Stella Groschupf

Kite surfer
Frequently asked questions
When you need a boost for yourself or others, pull the trigger. The sealed CO2 cartridge is pierced and fills the buoy in seconds. If you lean over the Restube buoy, it will lift your head out of the water. You can also wave the buoy to attract attention.
Yes, by replacing the CO2 cartridge, Restube is immediately ready for use again.
If you lean over the buoy, Restube lifts your airways – in other words, your head up to your mouth opening – out of the water. The part from the head to the mouth is about the same weight for most people. That means it is independent of the height or weight of the user. For more comfort through more buoyancy, Restube active or extreme is recommended.
The idea of Restube came to founder Christopher Fuhrhop after a difficult situation in the water. From the University of Karlsruhe (KIT) he developed the idea up to the prototype and piece by piece his own production was set up in cooperation with experienced production partners in Karlsruhe. Function and the highest quality are priority factors without losing sight of sustainability.