Kite surfing: Mastering wind and water
With important tips for safety and fun right from the start
by Johanna | Restube
published on October 15, 2023
Kite surfing is a fascinating water sport that combines the elements of wind and water in a unique way. With only a kite and a board under your feet you glide over the water, carried by the power of the wind.

The special thing about kite surfing is the challenge of mastering the forces of nature. The moment the kite rises into the sky and the board touches down on the water creates an indescribable feeling of freedom. Speed and thrill are high in kite surfing!

However, kite surfing is not only about adrenaline. It requires skill, strength and balance to steer the kite precisely and glide on the water. Calmness and concentration are also necessary. Choosing the right moment to go out on the water also requires great understanding of the wind, weather and waters.

Overall, however, kite surfing is probably much more than just a sport. It is a passion that inspires people all over the world and brings them together at the water - preferably when the wind is blowing😉

We would like to dive into the important safety aspects of kite surfing. Safety has always top priority! You need to be able to control extreme forces and understand wind and water at any time. To make kite surfing a safe adventure, take safety seriously and always prepare well for your session on the water. This applies to everyone, whether you are a beginner or a pro!
Kite surfing safety
Training:
Before you venture out on the water, be sure to take a course with professionals. A certified kite instructor can teach you the basics of kite surfing, proper kite handling and safety. Nowadays, high standards prevail in schools and make a course really valuable for the participants! VDWS or IKO schools have highly trained instructors who will make learning fun and safe right from the start.

Equipment:
Choosing the right equipment is crucial. This includes 1.) a well-maintained kite that fits the size of the wind and your body weight, 2.) a good "bar" that allows you to steer the kite and adjust its power, as well as one that has an integrated emergency release mechanism, the so-called Quick Release System, 3.) a suitable board and 4.) a comfortable helmet, an impact vest for protection and additional buoyancy, such as Restube.
Weather conditions:
Check the current weather conditions and wind forecasts before you go out on the water. You want strong and consistent winds between 12 to 25 knots. Stronger winds and weather changes can be dangerous for you, especially at the beginning! It's worth talking to local kiters on site, the kite scene is usually very open and friendly.

Safety zone:
Every kite surfer should keep a safety zone around them. This means keeping enough distance from other kiters, swimmers, boats or other obstacles.

Launching and landing the kite:
Launching and landing the kite safely requires practice and extra care. Always launch the kite in pairs, your partner must be experienced.

Proper self-rescue:
If you get into trouble, you must know what to do. This includes correctly deploying the Quick Release System, being clear about the possible rescue maneuvers, triggering Restube and swimming to shore.

Extra buoyancy:
Always be prepared for the worst! Wind, water, weather can change, even equipment can fail. With Restube you have extra buoyancy when you need it, and visibility to draw attention to you. Also, if you want to help someone else, extra buoyancy is very helpful. Just pass on the inflated buoy to the person in need and you won't put yourself in danger!

Physical fitness:
Kite surfing requires physical fitness and endurance. Prepare well and don't overdo yourself in the first sessions!

Oct 17, 2023 Johanna | Restube
I went on a kitesurfing adventure at Lake Pleshcheyevo North of Moscow. The unpredictable wind made the kite difficult to control, and I surfed away from the shallow shore to the deeper water to have more stable wind. Riding without straps on my board, a strong gust threw me into the water. The wind was so gusty that I could not control my kite anymore to get back to my board...
Continue reading
Which Restube for kite surfing?
For kite surfing we recommend Restube extreme, the Restube for rough conditions. It has a splint closure and the bag is made of extremely robust material. Here you can see how Restube extreme works!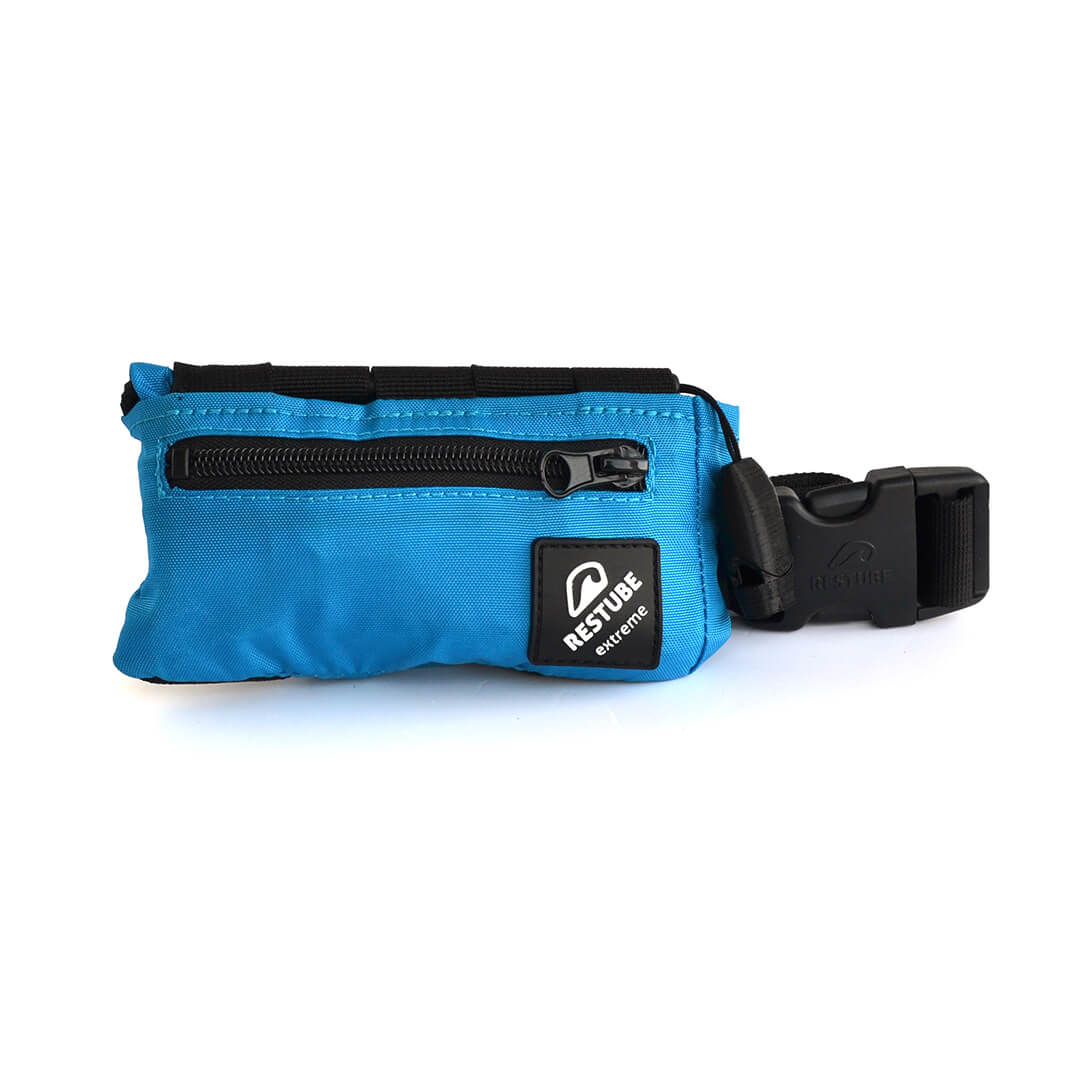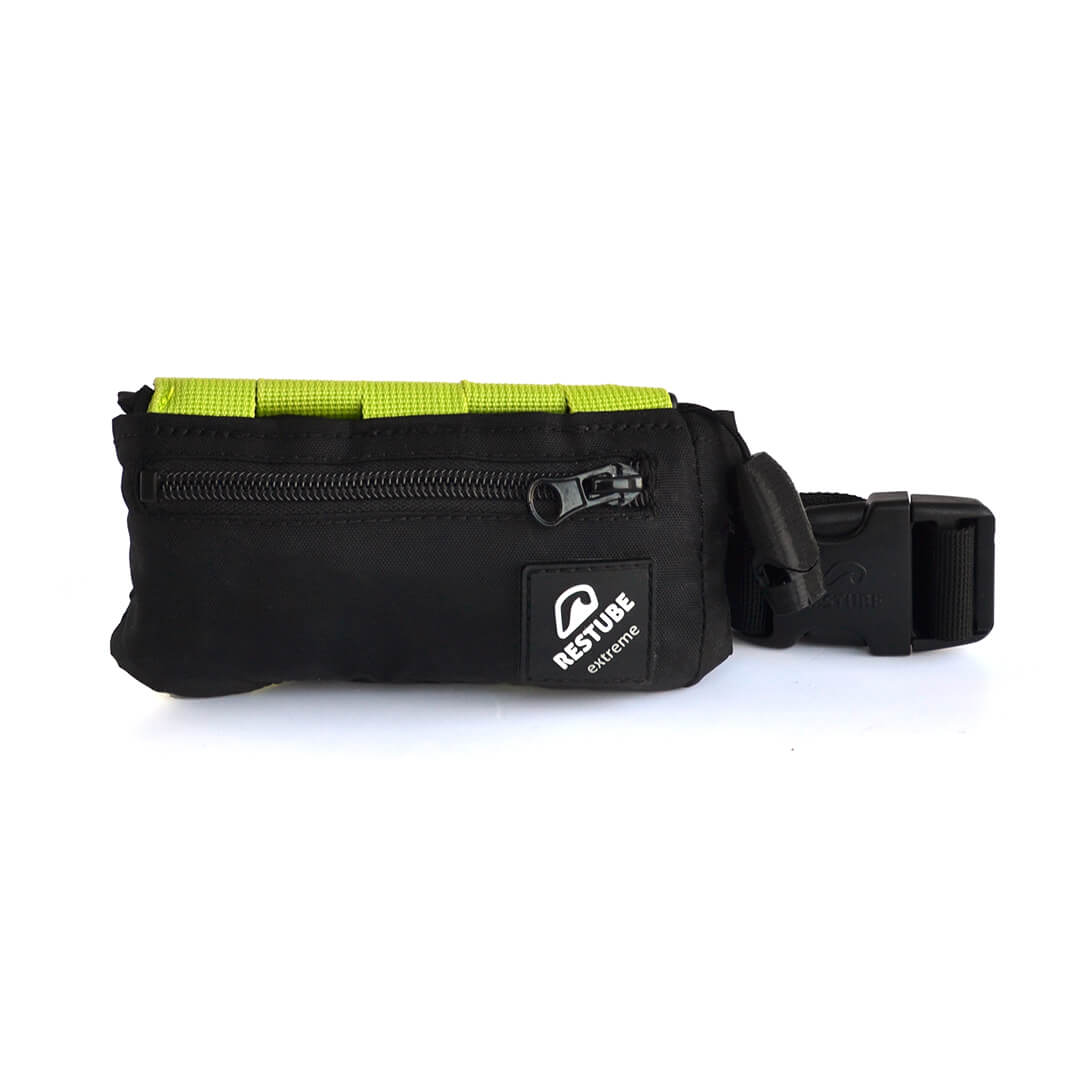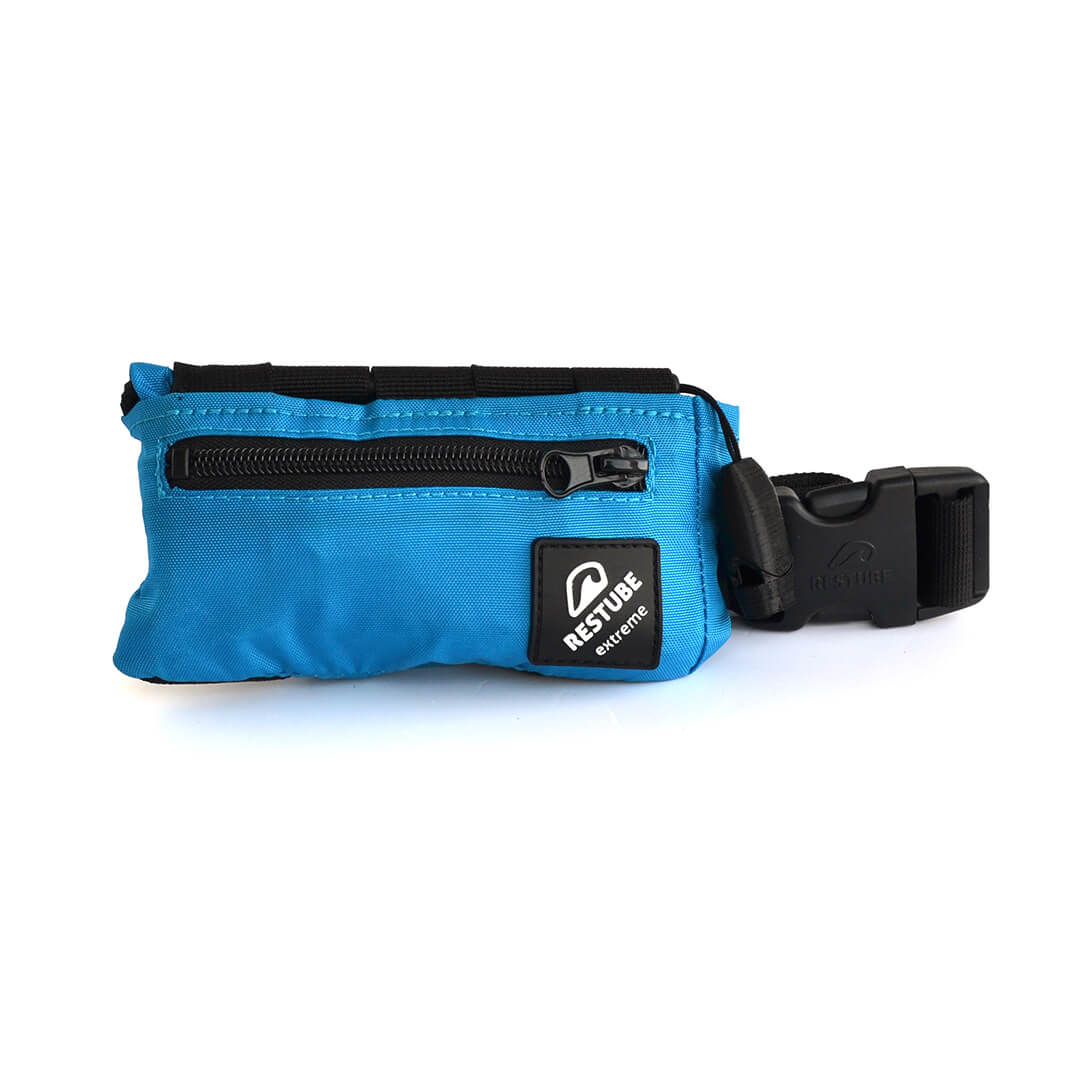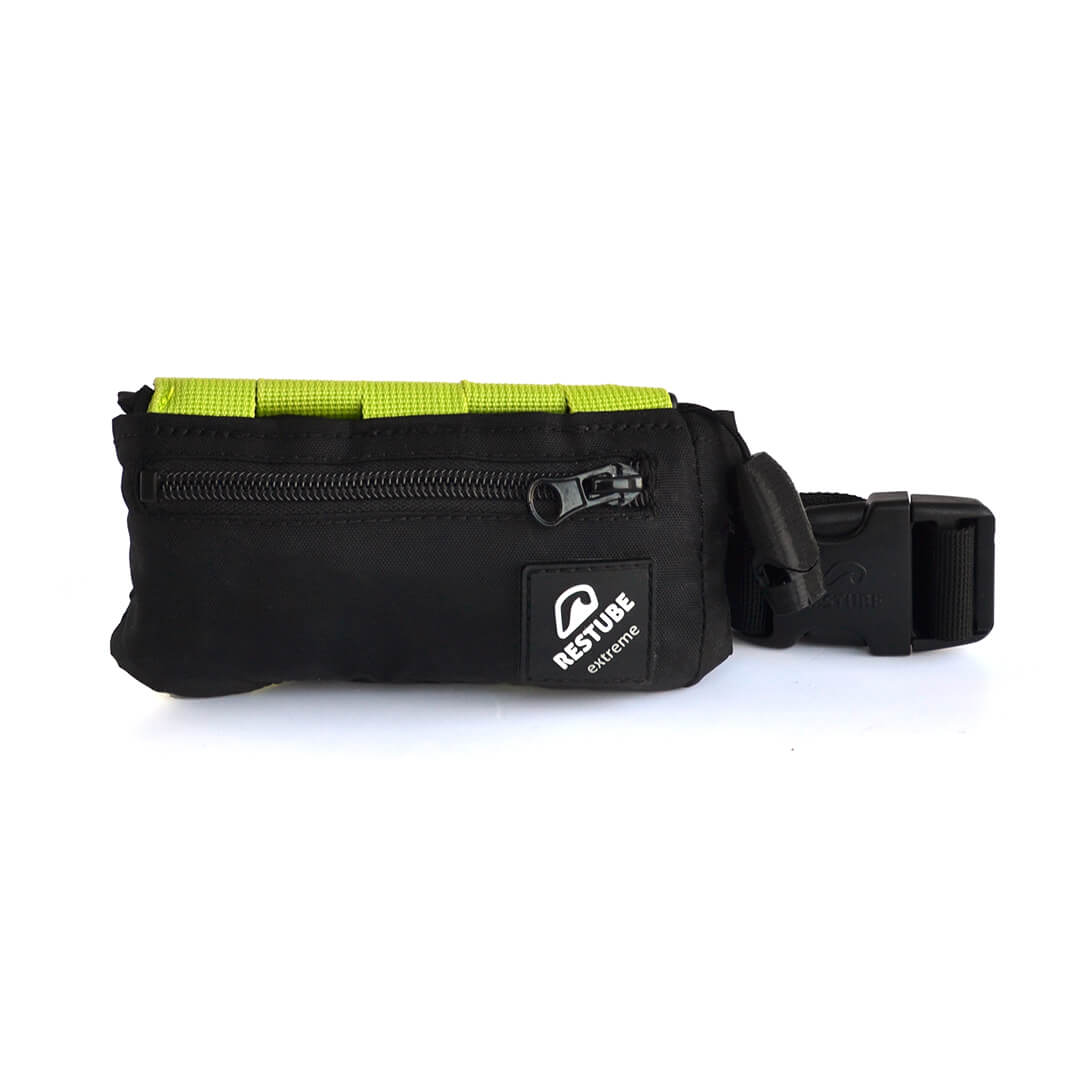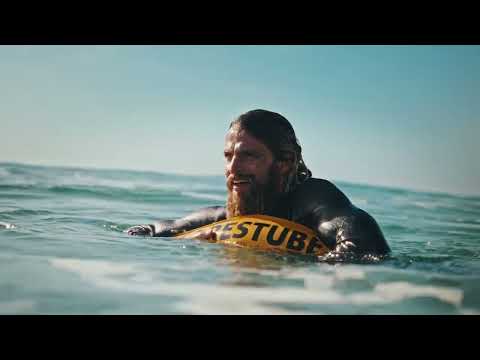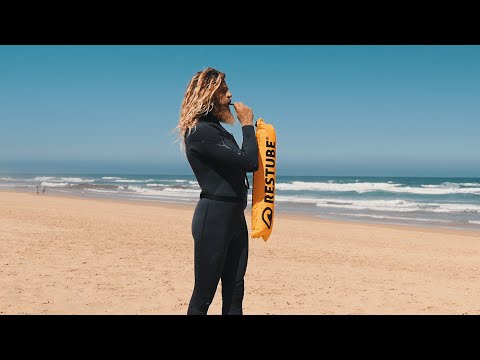 Here you see how Restube extreme works:
By the way: you can attach Restube directly to the harness. Simply remove the waist belt and thread the Restube onto the harness hook strap. Enjoy maximum freedom of movement and have buoyancy on hand at any time!