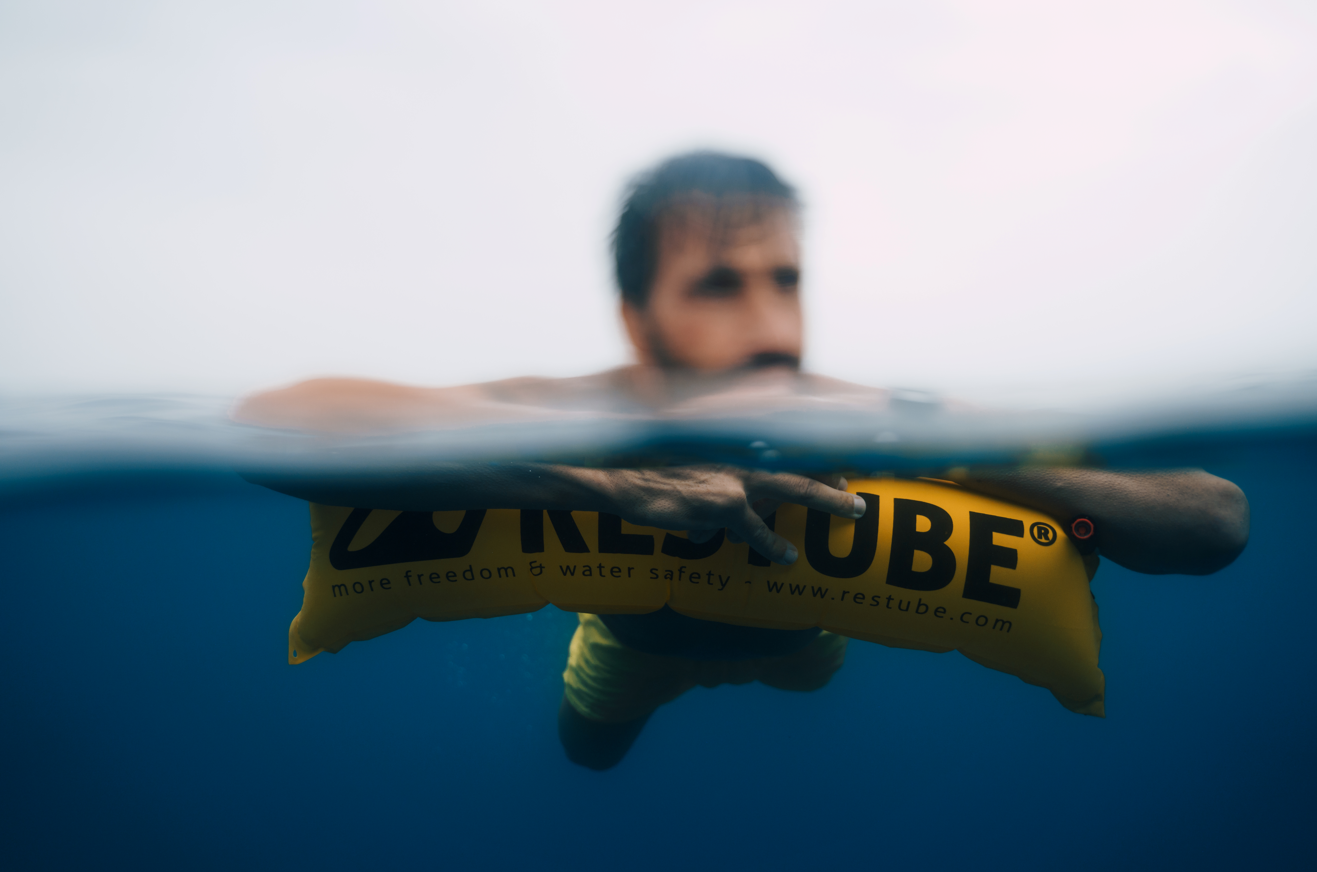 We love water and we love people that enjoy their water sport all year round. Ray Kelly from North East England is one of them. He told us about his recent experience in water:
"I was swimming in the North Sea, off the coast of North East England, when another swimmer got into trouble.  Two colleagues and I swam to her, where I popped my Restube immediately.  The look of relief on her face was great to see.  She relaxed from her panic in seconds, and happily kept the Restube under her arms until we got back to the beach.  Great product, which I swim with many times, but have never needed before.  Now I know that it works very well."
The RESTUBE team is grateful that our everyday work helps people to stay safe out there.

In our short company we have saved over 30 lives with Restube. The idea is simple: Restube is so small and light that you carry it always with you – around your waist or directly attached to your equipment. One pull on the trigger and the Restube buoy inflates. Now you can hold on to the buoy, wave to signal your position, hand it over to help others or drag it behind you and swim back to shore.

A big thanks to Ray for being such a good swimming colleague and for sharing the story with us!